I love getting contacted by the newly converted customer. You know who you are…. you just found out the product you've been buying all these years has ingredients you are not comfortable using anymore. You have found it very difficult to find anything in grocery or drug stores that sell what YOU want. Then you found MamaSuds. You buy a few MamaSuds products, you love them and soon buy them again. And again. Then you email me this question:
SOMETIMES MY PRODUCT DOESN'T LOOK, SMELL, OR FEEL THE SAME AS IT DID THE LAST TIME I ORDERED…. DID YOU CHANGE THE RECIPE?
The recipe I use for each product is exactly the same each time I make it. I make each product in small batches by hand. I buy the very best ingredients from various vendors depending on the price and quality. Sometimes I buy Lavender from Moldova over the Lavender from the USA (some people can decipher the difference is lavender from different regions) because the quality and/or price is better. Sometimes the local beekeeper has better beeswax than the organic beeswax I can get from California (the color is significantly different). Products have different textures and smells and sometimes even color depending on where it comes from. The ingredient properties and benefits do NOT change. Time of year and temperature will influence how the product arrives at your doorstep too.
Or you will ask me:
I ORDERED CASTILE SOAP A FEW MONTHS AGO AND IT WAS REALLY THICK AND THIS TIME IT WASN'T AS THICK.
I make castile soap the same way every time, but humidity plays a big factor in the viscosity of liquid castile soap. I have a digital pH meter and only sell the castile soap with the pH is between 9 and 9.5. So even if your castile soap is really thick or less so, you are getting the same product each time.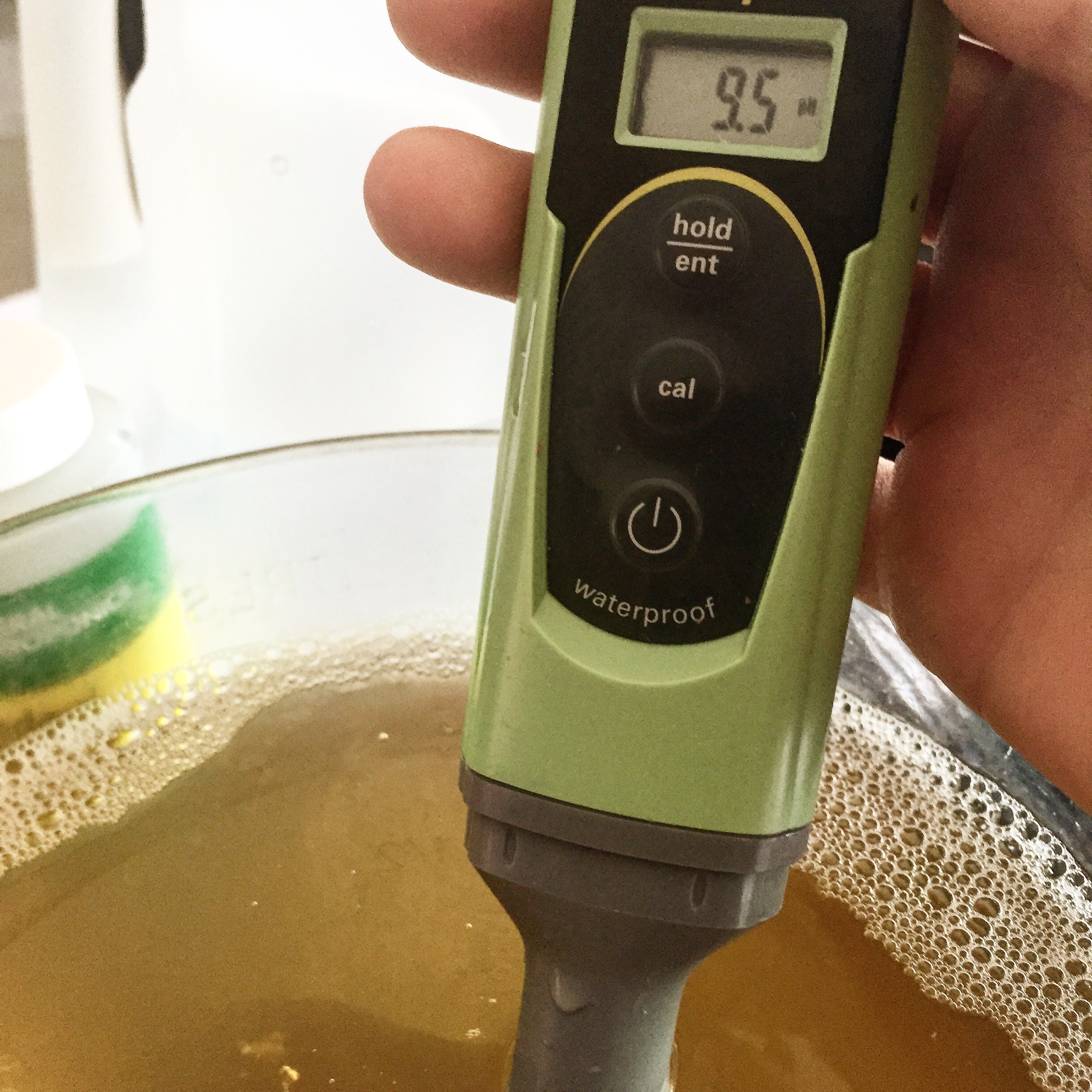 The viscosity might be different, but you do not need any more or less because of it. Most companies will dilute the soap to a certain viscosity and then add an ingredient, like citric acid, sodium chloride (salt), even sodium borate (uh, I would NEVER do that), to bring the pH of the soap up or down or to change the viscosity. MamaSuds will not add unnecessary ingredients to thicken the soap.
I hear you. You're used to a certain consistency. But remember those products probably never had a hand in the making process and it most certainly has ingredients you don't like. Buying handcrafted products is a little different. 🙂
I definitely love hearing from you. I love answering your questions. When in doubt- ask!
Comments
comments