Our family loves to be outdoors. We love to hike, especially in the Jordan River Valley in Otsego County, Michigan. I have been hiking there ever since I was my kids' ages so it's a bit nostalgic for me. At first hiking with our kids was excruciatingly painful. I know that sounds a bit dramatic. We have three girls and they constantly whined 95% of the time we were hiking the very first year we hiked. After every hike we'd look at each other and wonder what the hell were we thinking?
Our persistence has paid off though and this year I planned out a 3 night camping trip in the upper peninsula. The first two nights are up in the Porcupine Mountains and totally off the grid. We are staying in a rustic cabin that we have to hike a mile to from the car. I am super excited!
It did require a few purchases, but I am looking at them more as investments since it won't be the only time we will be camping. The cabin comes with pots and pans, an axe, and a percolator (thank goodness). So we will need:
Bed linens
Propane stove burner (2)
Matches
5 gallon water bladder
Camel packs (<—- which we have been using on our hikes this year and they are great!)
Insect head nets
Water Microfilter
Compass
Nylon rope
First Aid Kit
I feel like we are pretty covered with that list. Am I missing anything?
You know what I am a little nervous about? Food.
The cabin is next to a river so I am hopeful to have some campfire fish. But what are some meals or food items I can bring that aren't processed? I need some help!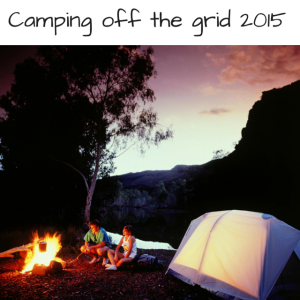 Comments
comments