Don't you wish January through March went as quickly as October through December?
This time of year flies by doesn't it? It seems like once school starts- BAM December is here! I hope you had a great Thanksgiving and that you found some really great deals last weekend. So many of you snagged some awesome deals from MamaSuds and for that I say THANK YOU!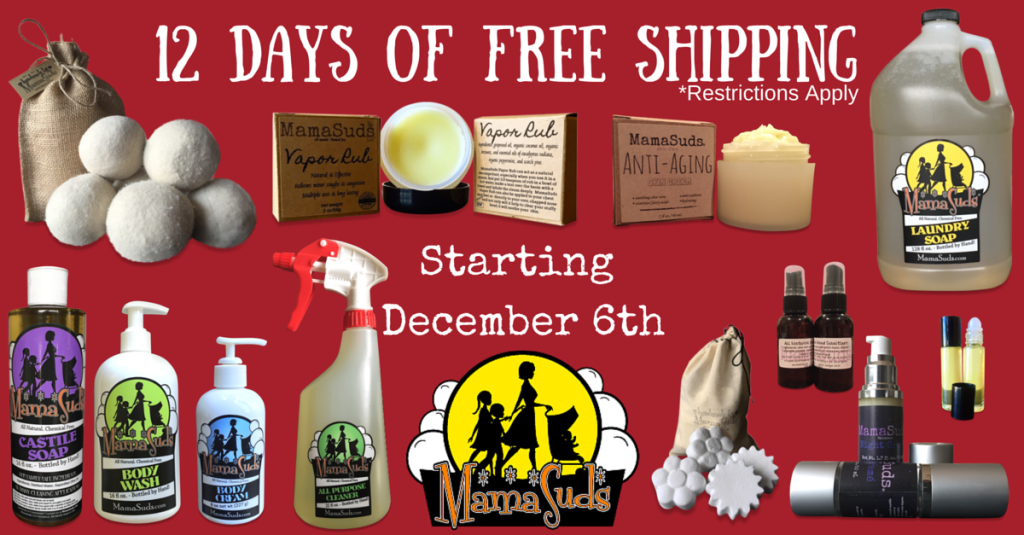 To keep the holiday season going we are keeping the giving spirit alive by giving you 12 day of FREE SHIPPING on all orders $50 or more. (*limit one gallon of MamaSuds Laundry Soap per order) No coupon code is needed! Free Shipping starts today and ends at the end of the day December 17th. 
Happy Holidays from our family to yours!
-Michelle
Comments
comments