Today's post is about a new shop located in downtown Ortonville,  that features only handmade items from the great state of Michigan.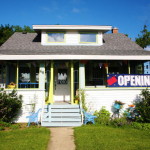 For the Love of Local features original, handmade products by gifted artisans. Brenda Timmermans is the proud owner, and when I asked her why she opened For the Love of Local she said, "Where you shop, where you eat and have fun, it all defines where you feel at home. With our one-of-a-kind store we are an integral part of that distinctive character of downtown Ortonville."
For the Love of Local supports the many talented people out in Ortonville. Brenda's store has been created as a platform for artisans in the area to showcase their talents. You can shop FLL store for handmade, homegrown, and natural products.
Remember- when buying handmade, you get the essence of gift-giving. When you give a friend or loved one a gift, you are really saying "I care about you." A handmade gift says so much more than something pulled off the shelf of a mega-store.
Why shop local? By shopping local, your money stays local. You get more personal service because shops like FLL are tuned into the interests and needs of the customers. You are making a personal connection because you can actually meet the artist, artisan, author, chef in person. You are also helping reduce the environmental impact. Your local purchases require less transportation, with that, less pollution and no packaging.
If you are taking care of your health then FLL is a great place for you to check out. Most of the products are all natural, organic, gluten free, low sodium, fragrance free, naturally dyed and more of the good stuff. Because of the local potential in our area FLL is also able to offer you a variety of classes and demonstrations, ranging from health, to music and art.
So now our area has a place where you can buy a variety of handmade (including MamaSuds!) and, in the near future, home grown products, knowing that all your money spent stays right here!
We are so glad you opened For the Love of Local Brenda!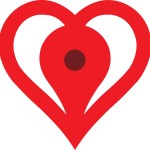 Comments
comments