On this Fourth of July I am featuring one of my favorite Made in the USA (Michigan) family owned companies. Mackinaw Trail Winery has been in business since 2004 and their Premiere Microbrewery since 2014.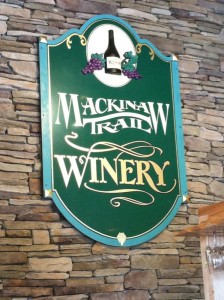 Their Petoskey tasting room is large and open with two bars and table and chairs. It costs just $10 for a tasting of wine or beer and you'll also receive a complimentary glass. Plus, between you and me they do not skimp on the tasting portions. Seriously, pace yourself and have lunch! Speaking of food- YUM! Their bistro style menu pairs perfectly with their wine and beer. I highly recommend their Farmer's Board: thinly sliced prosciutto, hard salami, pickled asparagus, whole grain mustard, whitefish patê (<—- best I have ever had!), hard cheeses and a baguette. Mmmmmmm.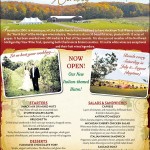 They have numerous award winning wines but I am partial to the sweet wines and my absolute favorite is their port style wine, North Shore Red. It's an intense fruity wine aged in Kentucky Oak Barrels. Paired with their flourless chocolate tort: amazing.
Mackinaw Trail Winery is just one of a gazillion things to put on your , Tasting Room, & Vineyard
3423 US Hwy 131 Petoskey, MI 49770
(231) 487-1910
Hours: Sunday 12-6pm, Monday-Saturday 10am-9pm
Check out their website often for great events. I went to a pre-release dinner event in May and it was exquisite.
Comments
comments